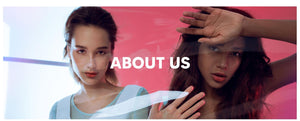 WHO WE ARE
unibling is a colored contacts brand inspired by and created for the most vibrant, fun, and fearless women all over the world. We are a startup brand with solid product lines and experienced designers. We're committed to staying true to our roots in our mission to empower women everywhere to look and feel their best in quality, stylish, and affordable lenses.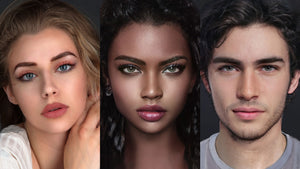 MEANING
"uni" has various meanings, the "unique", "universe" and "unimpeded" which represents best wishes for you. Our purpose is to enhance the natural color of the eyes, creating a costume or fashion look by making unique colors. Bling as a term to describe sparkling or shining elements, we want to use it to describe beautiful eyes. When different pupil and contacts colors are combined, a unique color will be created on your own. We encourage you to explore more possibilities and styles with unibling!Wish you sparkled like diamonds in the sunlight, caught the eye like a butterfly, and captured everyone's attention and admiration. Instead of the butterfly, we also use purple as our brand color, representing an artistic and unique individual, who is often very intuitive and deeply interested in spirituality.
MADE WITH LOVE
Since unibling may still be a new name for you, you probably have already worn colored contacts manufactured in our factory. We will bring you a brand new experience in eye color based on your unique charm - get ready to fall in love with every piece from unibling that is thoughtfully made for you.