How To Find The Best Colored Contacts For you?
Aug 11,2023 | Lee
Choosing colored contacts can be tricky. Finding the right match for your complexion and style can be daunting with many shades available. Factors such as natural eye color and personal preferences further complicate the decision.
In order to help you choose the right colored contacts, Unibling has specially classified the colored contacts to save you energy and time.
Here is our guide:
1. We classify colored contacts for different eye colors. The products in each category are colors and patterns that are more suitable for this group. You can choose For Dark Eyes or For Light Eyes accordingly.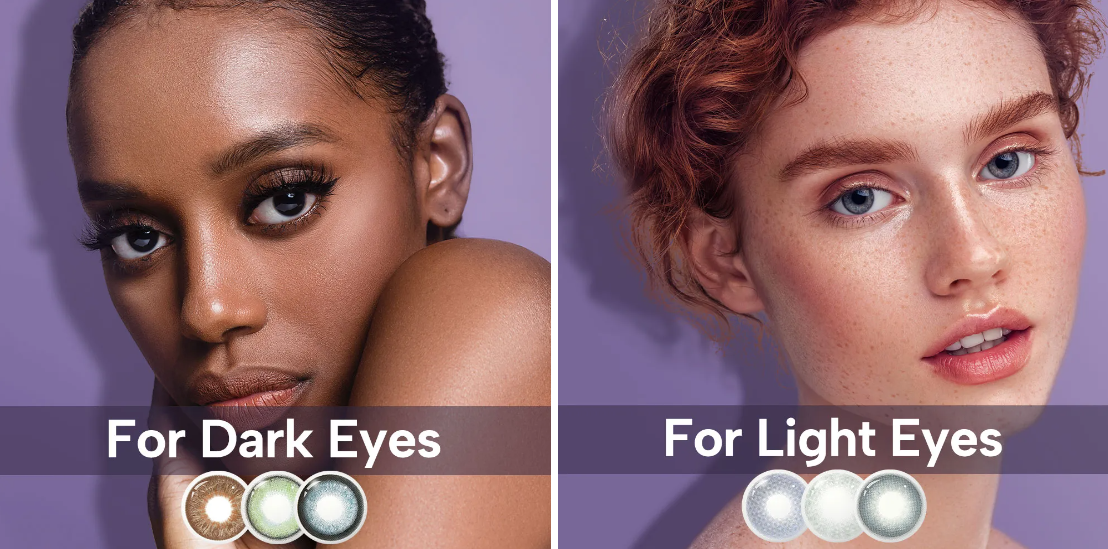 2. After you select the category, we also set two filters, named Enhance and Transform.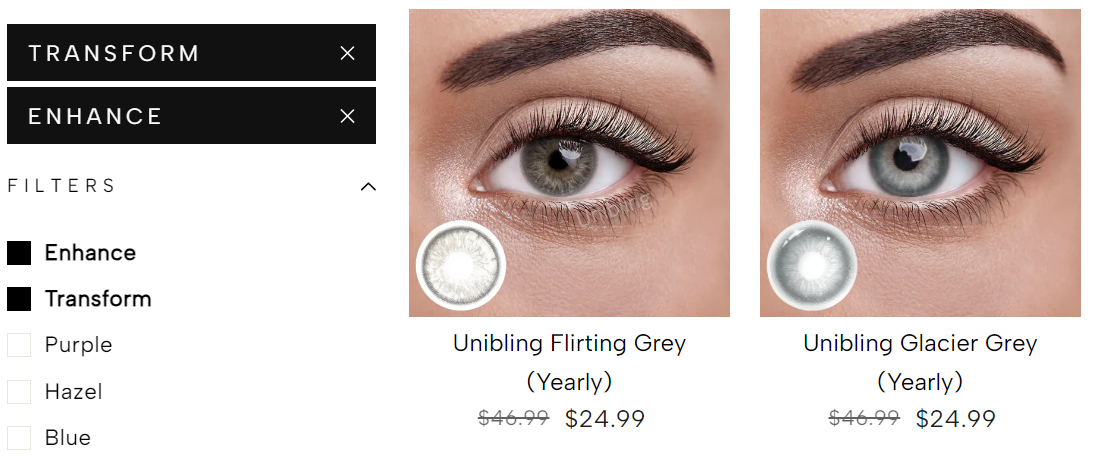 Enhance: Colored contacts under this filter are more natural. It can naturally enhance your eyes, bringing subtle but stunning changes. If you want a more natural look, you can use this filter.
Transform: The colored contacts under this filter look more vivid and pigmented. If you want a more vibrant look, then this filter must be a great choice.
Comment